When it comes to literary agents, Evan Marshall is the best of the best. Before launching his own agency, The Evan Marshall Agency, Evan held several senior editorial positions at Houghton Mifflin, Ariel Books, New American Library, Everest House and Dodd, Mead, where he acquired national and international bestsellers. He is the creator of the hugely successful  The Marshall Plan® for Novel Writing. The original book, published in 1998, has become a manual used by both aspiring and experienced authors, around the world. It is now available as How To Write A Novel-The Marshall® Plan Software, co-created with Martha Jewett. The Marshall Plan® takes the frustration out of writing and delivers successful results fast. Evan is also the author of ten traditionally published mystery novels in the Hidden Manhattan series and Jane Stuart series, called "Miss Marple lite" by Kirkus Reviews.
LP: You represent some of the biggest and best names in the publishing biz (Hannah Howell, Vanessa Kelly, Farrah Rochon and more)– how did you become one of the top agents?
EM: Thank you for your kind words. Years ago I decided to specialize in fiction because I knew that's what I do best with. I also work hard to help my authors strategize to reach their goals. Part of this strategizing includes giving them book ideas and editorial feedback, based on my years as a book editor before I became an agent.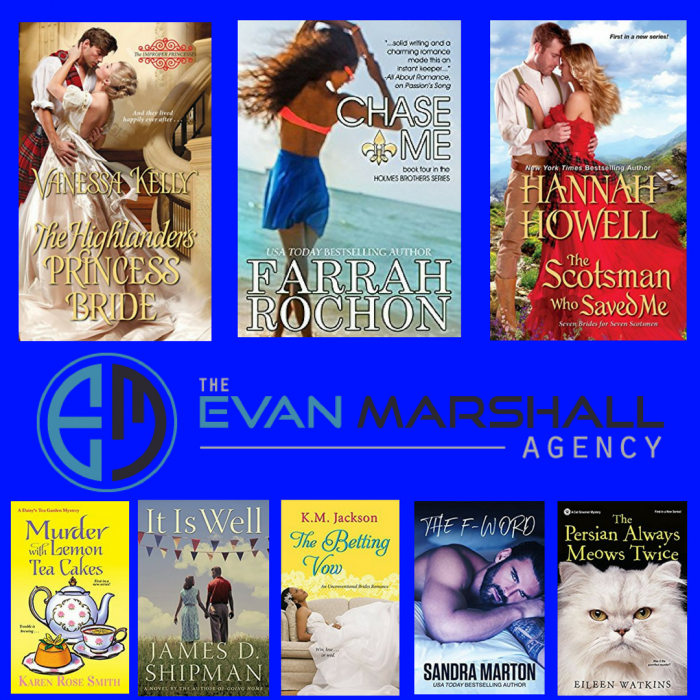 LP: What do you think about the popularity of indie publishing? What are some of the positive and negative aspects that you've seen over the past couple of years?
EM: Indie publishing is an amazing and wonderful development, the answer for many authors who for whatever reason aren't right for the traditional publishers. Positive aspects are that a book can be published in a matter of days, and also that authors can reach niche/"micro-genre" readers—the long tail—in a way that many of the traditional publishers can't. A negative aspect is that much of the material is not well edited or edited at all.
LP: How has the role of the agent changed with respect to indie authors? If you represent an author who decides to go indie –do you continue to work with him/her – what can you do for them?
EM: A number of my authors are "hybrid." I work with them to make sure their indie books don't compete with their "traditional" books in terms of publication months. I also handle subsidiary rights for their indie books—translation, audio, large print, film/TV.
LP: You are the author of the hugely successful THE MARSHALL PLAN FOR NOVEL WRITING. First published in 1998. For writers who have not yet read it – how can the Marshall Plan help them in their writing?
EM: The Marshall Plan® is a structured approach to writing fiction that takes away a lot of the guesswork. It helps writers produce quality, salable fiction faster. We now offer bestselling software, based on the book, that automates the process.
LP: What do you think separates the successful selling authors from authors who sell only a handful of books a year?
EP: The most successful authors write directly to the market. They study what's hot and write it with a fresh twist. They know when it's time to shift genres. They are also extremely savvy at self-promotion and don't shy away from learning new things.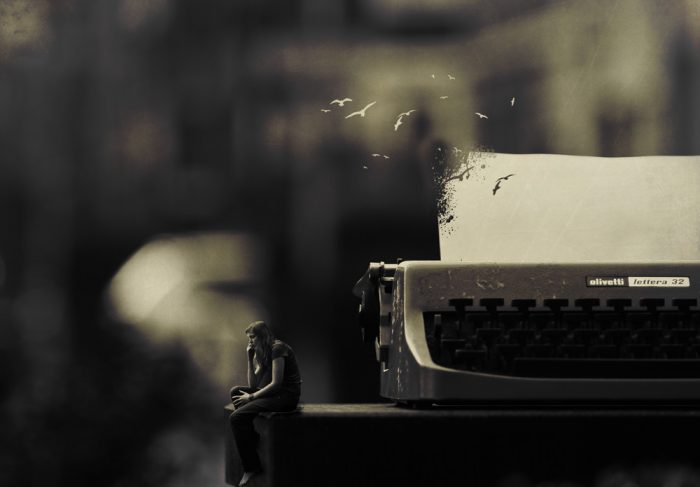 LP: Do you still take on new clients and if so – what are you looking for?
EM: Yes, I am always taking on new clients, selectively. Genres I'm looking for include domestic suspense/thrillers, Amish romance, extremely explicit romance, cozy mysteries, historical mysteries, and women's fiction. Also, I often have book ideas that need authors—usually in cozy and historical mystery. Authors interest in being considered for this should have at least a few mystery or mystery-related books under their belt (indie is fine), be willing to take direction, and be unagented, of course. They should email me at evan@evanmarshallagency.com with their background and a work sample.
LP: What makes a good "in person" pitch?
EM: A good in-person pitch is a to-the-point conversation, not a memorized monologue, including a book's genre, word length, similar-author readership, and a brief description of the plot and hook. Talk a little about any previous publishing credits and/or organization memberships. Don't push written material on the person you're pitching to unless it's requested. Be ready to answer questions about your project. Don't let the meeting drag on longer than necessary. When all has been said, simply ask, "May I email you my manuscript?"
LP: Where are the best places/conferences for a newbie to pitch?
EM: Some that come to mind are the Writer's Digest conference, ThrillerFest, Sleuthfest, the Romance Writers of America convention, Bouchercon, Malice Domestic.
LP: What makes a good "email query" pitch?
EM: If someone has referred you, such as an editor or another author, say this right up front. Then describe your project—genre, title, similar-author readership—and give a brief description of your story and its hook. Along with this I like to see a synopsis of the entire story and the first three chapters. Details at http://www.evanmarshallagency.com/submissions/.
LP: Bonus: What is your way to de-stress after a busy day wheeling and dealing?
EM: Reading, of course! And I also love to paint.
Contact the Evan Marshall Agency:
Follow The Marshall Plan on facebook and on twitter
Like our Lachesis Publishing page on facebook.
Follow Lachesis Publishing on twitter.